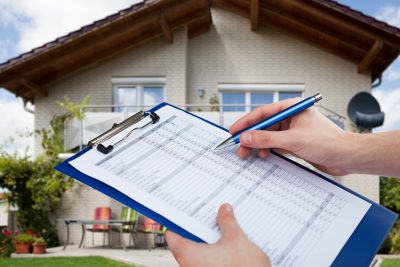 Before you go to settlement on a new build, you and your builder would "walk through" the property to conduct a final inspection. The walk-through provides an opportunity for you to spot items that need to be corrected or adjusted.
Due to Covid 19 many buyers will not be able to conduct their own inspection. Rapid Reports can provide you with a written Pre Settlement Inspection Report. The main purpose of inspection is to provide the client with objective, independent, and impartial information regarding the condition of the systems and components of the home that are defective and need attention.
The items checked include
All paintwork/painted surfaces
Kitchen joinery
Taps – for function, leaking, water hammer
Sinks – for leaking and draining
Dishwasher function
Ovens, stoves, and kitchen appliances
Toilets – for flushing
Shower recess for function, drainage, shower screen
Ceiling and exhaust fans
Air conditioners
Hot water service
Ducted heaters and heating services
Light fixtures, power outlets
Doors and door locks
Windows and window locks
Balcony – handrail, tiling, drainage
The report is a snapshot of the condition of the property on the day of inspection only. A Pre Settlement Inspection Report is not a warranty or an insurance policy against problems developing with the building in the future.